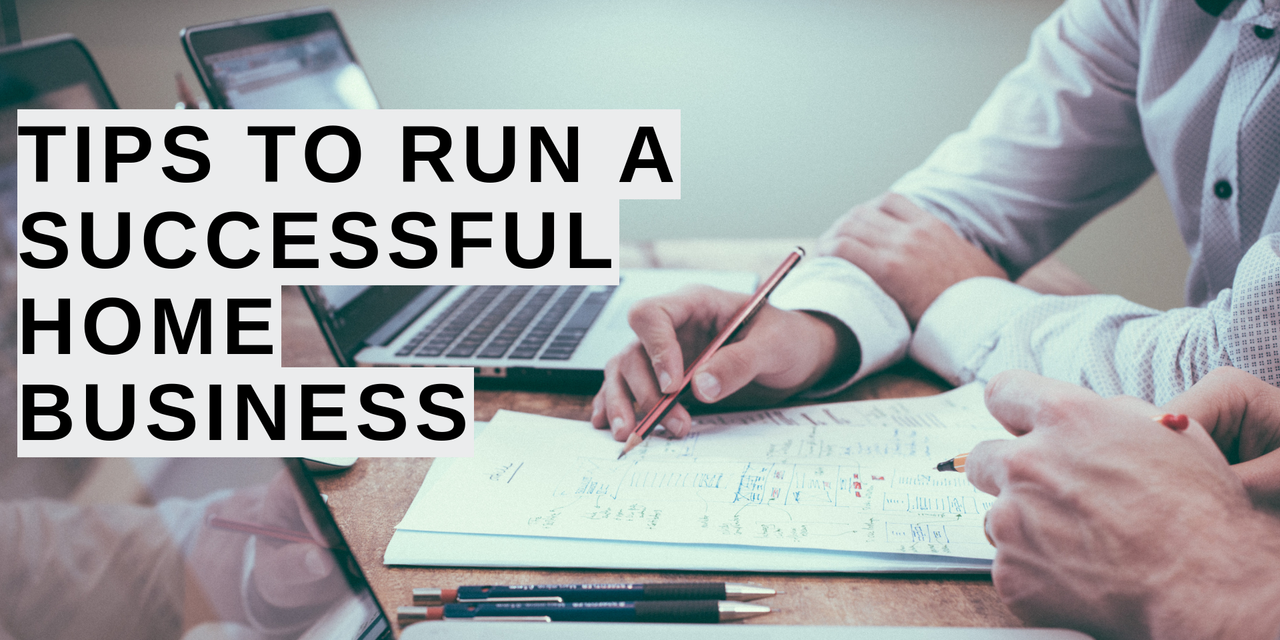 Imagine working with a laptop while lying in a hammock in front of the beach. It seems like an attractive picture, right? But instead of that marvelous situation, you are now facing long commutes, a boss that strictly oversees your schedule, and a sense of guilt because of the brief time that you are spending with your children daily. Well, maybe this awful scenario is not exactly your life, but you do want to make a change for the better. For many people around the world, a successful home business is a solution. Is it for you too?
If you want to start your own business but are thinking about leading a team or managing a sales force, you might think that your plan is not compatible with a home-based business. Do not discard the idea yet—keep reading and discover more about how to work remotely for a successful home business.
 Why Choose a

Successful

Home Business:
First of all, analyze the potential benefits you will get with a work at home business. The following are the top four advantages.
Flexible working schedule
In many cases, you can arrange the most convenient schedule depending on your various home, personal, and work demands. You set the priorities, the number of working hours, and the exact time of the day when you will focus on work.
Another benefit of a work at home business is that you minimize commuting. You only need to step from the bed to the office every morning. This means fewer transportation costs and less wasted time. It also gives you a higher degree of comfort and more available time to do what you really want to do. Perhaps this is the time to start doing the sport you enjoy, or to study that foreign language that you love.   
When you work at home, you reduce office expenses to a minimum. You can use the same services that you already pay for at home like the Internet service, office space, and parking lot. In many situations, you do not have to buy furniture either, because you can take advantage of your dining room or a small desk in your bedroom to work. Having a laptop and a good Internet connection is usually enough for a successful home business.
Being at home is also about being close to your family. Maybe you still need to concentrate in a closed office while working. But even while doing that, you can take care of your children when they are playing in the adjacent room. You can always be on time for dinner or to pick your kids up at school. These advantages are precious for parents.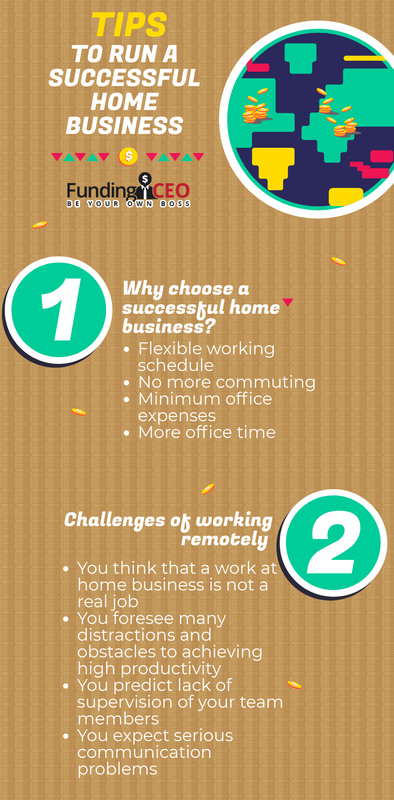 What Can Be the

Challenges

Of 

Working Remotely

and How Do You

Overcome

Them:
A work at home business is not for everyone. If you want to run a successful home business and manage a team from home, you must know that there will be some challenges. Fortunately, every issue can be confronted and solved if you know it from the beginning and are aware of the potential problems you might encounter.
Let`s check the top challenges you may face.
You think that a work at home business is not a real job
Some people dream of owning an office in the most beautiful building downtown and would therefore feel frustrated if working at home. Others hate the idea of mixing work and home because they think that this is not a highly professional lifestyle. A work at home business can be as big and as successful as any traditional job. It depends on you, your interest, your passion, and your motivations. In some cases, a home-based business can be the smartest plan thanks to the indubitable benefits associated with costs and convenience. Be sure that you will be able to persevere in your home business plan, because it is not possible to engage others in an endeavor that you do not really love.   
You foresee many distractions and obstacles to achieving high productivity
 Certainly, a successful home business requires working without distractions. The favorite TV program, the refrigerator, the bed, all the housekeeping to do, the kids, the friendly neighbor—they are all possible disturbances. In order to minimize potential distractions, you have to set a daily work schedule and keep it. Arrange some short breaks into the schedule to have snacks and drinks or simply to rests for a while.
Additionally, prepare a space for you to work well in. This will be the place where you will spend several hours per day so it is important to organize the space and maintain all needed materials on hand. Choose a design that makes you feel good and comfortable. Take ergonomics into account. Also, be sure that you are not in the middle of the home action. Inform your family and friends that you will be working during that time every day so they do not bother you with unnecessary interruptions. You will be your own boss. If you want to have a successful home business, set some productivity rules for yourself and sincerely analyze if you are following them at least once a month.
You predict lack of supervision of your team members
 Supervision and control might be a relevant difficulty when leading a remote team. When you select your team members, be sure that they are correctly motivated for the job and have a proper environment to work from home. You will not be able to see what they are doing all day but you can still measure results. Define daily or weekly goals that can be verified by you. Instead of measuring their responsibility in terms of time in the workplace, a remote subordinate must be evaluated on results. Be sensitive to particular needs or work styles but do not sacrifice the key outcomes and methodologies that you must keep to run a successful home business.
You expect serious communication problems
 When working remotely, communication is not as easy as turning your head to the person working by your side or walking ten steps to your boss`s office. But it is not impossible either. You must set frequent meetings online with the entire team and maintain an open communication channel with them. Do not limit yourself to emails, which are very convenient for many issues but too impersonal at the same time. Use video calls, instant messaging and, if possible, meet personally with the team once a year. Promote personal conversations once in a while as a mean to know better each member and build stronger relationships.  
A successful home business can be a reality for you. Just follow our recommendations and make an action plan.
This article was written for Grand Teton Professionals for FundingCEO. If you like the financial world and have high ambitions, FundingCEO has the right work from home business for you. With this amazing opportunity, you can make money without being limited by the number of working hours because you will earn with a base on commissions rather than a wage per hour. Please CONTACT US  at [email protected]. For Media Relations, please contact [email protected].
KWs: Successful Home Business, Work at Home Business, Home-based Business.