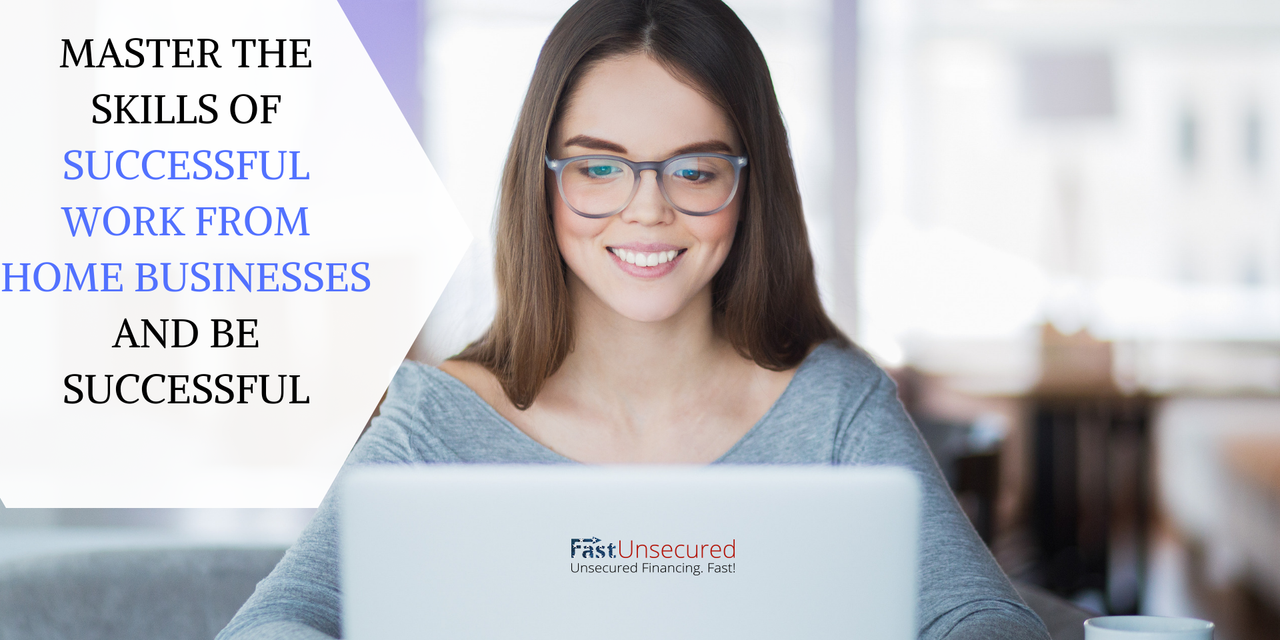 Perhaps you have heard people say nowadays that, "Home working is the future." In today's world working from home is becoming very common and profitable. What's important if you want to pursue a successful home business is that you first discover your hidden talent (skills) and make your business successful by mastering these skills.
You can form a home-based business by mastering three aspects of your talents which include:
Gifts,

the natural abilities you were born with.

Loves,

the things you are most amped up for in your work.

Skills,

the education and training you've obtained in this world.
By combining these three aspects we can discover our "skills," but discovering is not enough. We also have to develop them. To have a home-based business you must become jack-of-all-trades but that won't happen in a day or two. It requires a lot of effort and consistency to master the skills for a successful work from home businesses.
Ways of
Mastering the Skills

For a Successful

Work from Home Businesses:

Mastering also means, "possession or display of great skill or techniques." By starting a home-based business which could be anything like having a bakery, teaching, photography, writing, accountancy, consultancy, financial planning, event planning, marketing copywriter, jewelry making, etc., you commit to working on mastering the skills to make it successful.
To start off, here are some simple ways to become successful through your home business. Follow these rules before you start working and keep improving all the time.
Requires
Patience

and

Persistence

"Knowing trees, I understand the meaning of patience. Knowing grass, I can appreciate persistence." – Hal Borland

We need time to achieve our goals, especially big goals, which means being successful in a home-based business requires patience. Being impatient means we desire quick results which can make us vulnerable to quitting before we achieve our goals.

We need to think about enhancing ourselves, changing our mentality, and working toward our objectives. We need to water our objectives with aspiration, inspiration, and exertion, so they will work out as expected, just as we have to water a tree so it can develop properly.

Developing persistence means you should not give up when confronting obstacles, and don't give in to laziness and procrastination.
Consistency
"Staying consistent is the part of your brand and how others perceive you." Not able to pull anybody to your business? Achievement leaves signs. If you are not consistent, you won't get anything done right. If your crowd sees you today and not tomorrow, or if you continually switch gears, individuals won't consider you to be a pioneer or the person they need to join forces with.
For instance, if you become a fashion or lifestyle blogger, your social media profile should be updated on a daily basis because if you're posting only once a week, people will forget about you and unfollow you because they do not see any consistency in your posts. They might think that you are bored with your life: your purpose won't be clear. This shows a lack of responsibility in your work which is harmful to your business. "You have to be in the eyes of your target audience."
Unique Selling Point
A unique selling point defines your company's unique position in the marketplace, getting at the heart of your business: the value you offer and the problem you solve. A strong USP clearly articulates a specific benefit – one that other competitors don't offer – that makes you stand out.
It's likely that many of your prospective customers are facing difficulty in selecting which baker they should order a cake from, which one deserves their money and trust. This choice can be overwhelming for customers who don't have the experience to recognize what isolates one contender from another. That is the reason you must help them by influencing your one-of-a-kind pitching to suggest self-evident and extraordinary critical skills, so that they can easily see what your business brings to the table that alternate folks don't.
For instance, a baker can provide special offers according to specific occasions, like a free mug on Mother's Day with 6 cupcakes, 2 free cupcakes with a cake, etc. Offer your customers some special deals of good quality so that they'll be attracted to your company.
 

Advantages

of Mastering Your Skills:
Everyone can learn new skills anytime but if you know how to use them wisely then you can use them to be successful. The potential benefits you will get by mastering your skills for a home-based business are as follow:
 

Passion turned into profession.

Find out what you are passionate about and what you're good at, then make it your competitive advantage. Work on mastering those skills and then go for it. My friend started photography as a hobby but she got passionate about it and started making portfolios and working weddings. Now she's one of the top photographers in the country. You can do the same!
 

Opportunities at your doorsteps.

If you are good at something, e.g., marketing, then you can work from home for different brands as PR executive or social media handler. There are several opportunities nowadays for mastering your skills by working in such a

home-based businesses,

which will polish you professionally if you want to move on later.
Help you grow.

The way to your future can be found by progressing and adapting, otherwise called proficient preparing and improvement. By improving at what you do and growing the limits of what you comprehend, you turn out to be more important to your group, clients, and industry. You turn into a greater player in your whole industry, which enlarges your reality to new vocational opportunities too

.
After mastering your skills for creating home-based businesses, you can become very successful. You just need to keep the above things in your mind. If you want to be successful in your chosen field, giving up is never an option. We also advise you to learn from your failures and others' experiences, make your own rules, polish your skills, and get inspiration from others but don't compare yourself to them. Give it time. Good things come to those who wait.
This article was written for Grand Teton Professionals for FundingCEO. If you like the financial world and have high ambitions, FundingCEO has the right work from home business for you. With this amazing opportunity, you can make money without being limited by the number of working hours because you will earn with a base on commissions rather than a wage per hour. Please CONTACT US  at [email protected]. For Media Relations, please contact [email protected].
KWs: Home-based businesses, Successful work from Home Businesses