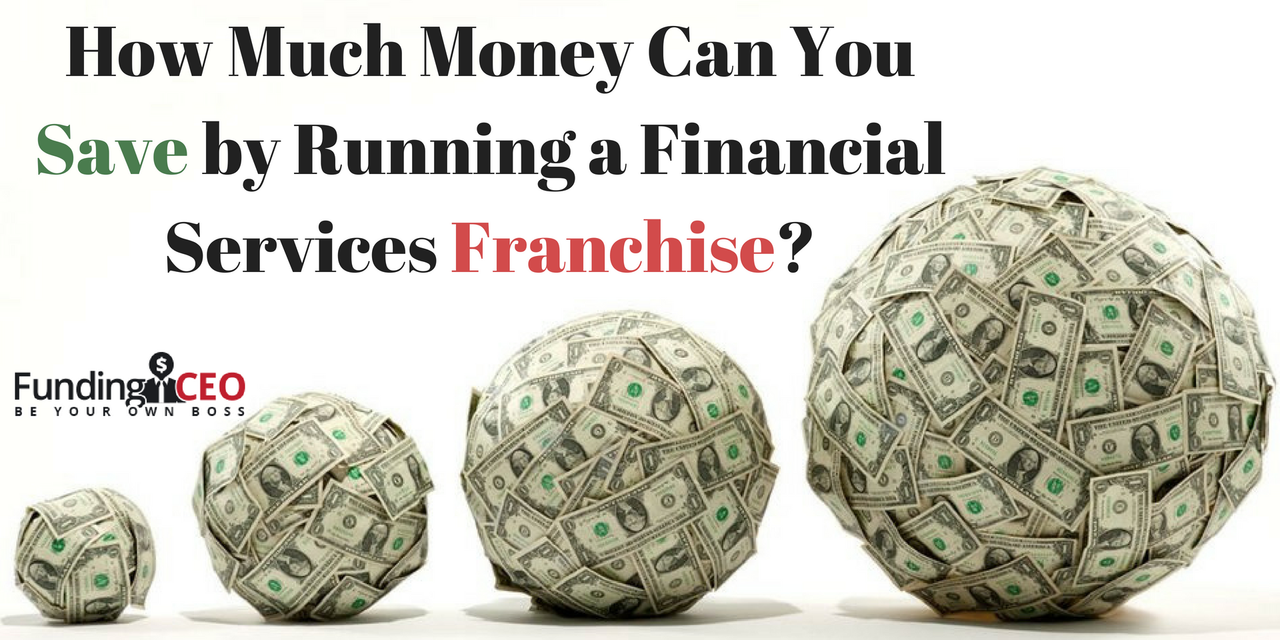 According to a recent study, about 40% of Americans currently hold down jobs that could easily be done at home. As it turns out, however, many of those careers are still conducted at traditional workplaces. With the average person driving several hours each way to and from work, it's surprising that more people aren't looking for work-from-home business opportunities.
More shocking still is the fact that nearly 80% of all working citizens in the U.S. wish that they could work from the comfort of their own home, even if only part-time. The reasons are quite clear: small business franchises that are conducted at residential locations can save workers tons of money. In fact, the Telework Research Network calculated that the average non-commuting worker can keep between $2000 and $7000 in their pocket each year.
So, where does all that extra cash come from? It can't all originate from the home-based business itself. It turns out that the savings are generated from a lack of spending on things that traditional workers typically consider par for the course. Below are the 5 main ways work-from-home businesses save you money:

You Don't Pay as Much for Transportation
In the United States, most people are forced to travel between 20-50 miles to work each day, and that's just one way. That adds up to an hour or more of traveling via car, carpool, or public transit, and the trip can get costly in a hurry. Obviously, workers can save money by using creative transportation options, but working from home cuts the entire expense out of the equation.
Factor in the price of general car maintenance, gas, insurance premiums, licenses, tolls, parking, and taxes and you end up realizing just how much you spend to make a paycheck. A short 15-minute trip to work each day can cost hundreds of dollars a month, which comes up to thousands of dollars each year. More than that, commuting to work is bad for your health and awful for the environment – a cost that is assuredly more than any of us can afford.
Although the cost of transportation is based on averages and varies depending on location, car type, distance, and gas prices, it's clear to see that commuting to work digs deep into your pockets when it doesn't have to. Working from home doesn't mean you'll never have to leave your house, but it does mean you can save a tremendous amount of money each month by simply cutting out the daily commute to a far-off job site.
You Seldom Have to Dress to Impress
By managing a home business that really works, you can enjoy the freedoms of being your own boss (and setting your own dress code). Take, for example, the job of running a financial services franchise. That job allows you to conduct business wearing whatever you deem necessary while also making a huge impact on other people's lives and on your bank account.  When professional attire is necessary, which isn't often at all, you're likely to already have what you need in the closet and it's probably clean, pressed, and ready to go.
According to a study conducted in 2009, American professionals spent nearly $325 billion on work clothes. That breaks down to $1,800 per household, and it doesn't even include the cost of dry cleaning, tailoring, accessories, and general wardrobe maintenance. Experts say that you should expect to spend up to 4% of your annual income on updated attire, but why do that when you can run a successful home-based business in your sweatpants?
The savings from not having to buy office-casual clothing are apparent immediately. Some might even feel as though they're throwing money away once they begin downsizing their closets because they've stopped wearing corporate-appropriate clothes. This is yet another reason why working from home is such a convenient and philanthropic endeavor: you'll likely donate those outfits to a person who hasn't yet discovered the beauty of working from home.
You Can Eat Better for Less
American workers spend more than $20 each week on food at work, and the worst part is that most of those food items are unhealthy. Calculate the price of a year's worth of meals and you end up spending $2000 just on disappointing lunches. Who couldn't find a better place to put that money?
Only about 1/3 of all workers pack their own lunch, and most employees have little time to go out (which, by the way, is far more expensive than the latter option). Meal planning has become popular, but after a long commute to and from work, who has the time or energy for that? The majority of commuting workers purchase meals that are convenient, and they end up paying the price in the form of money and health.
Unlike conventional employees, home-based workers don't have to meal prep, pack lunches, or settle for whatever's in the cafeteria and vending machine. Eating leftover dinners, fresh salads, or healthy snacks is both feasible and convenient with work-from-home business opportunities. Even for folks who require a daily caffeine fix, simply brewing a pot of coffee can be less costly – certainly less than $2k a year. And although you won't be able to completely cut this expense from your budget, you'll save at least 70-80% just by telecommuting to work each day.
Your Childcare Is Free
Parents who work from home needn't pay for daycare unless they want to. One of the biggest concerns for new moms is the stress of returning to work after having a baby. With certain home-based franchises, it's not a problem. Moms, dads, and caretakers can still bring home the bacon without having to pay a large percentage of their income to someone else for child or dependent care. When the average family spends between $5000 and $14,000 on childcare each year, that savings is substantial.
However, not all workers can manage a full-time job with full-time parenting. So, while you may still pay a little bit for some help, you'll end up cutting costs by about 50% by allowing your kids to stay home with you while you work. This is especially true for folks with older children or quiet newborns who sleep all day anyway. And when the time comes that you need some extra space to get work done, it's pretty easy to just set them up in another room and get back down to business.
You Get A Lot More Personal Time
Statistics show that the average telecommuter gets back 2-3 weeks of personal time annually, while conventional workers slave away until they're racked up enough vacation days. While you may not get all that time in a single chunk, an extra few hours each day can really add up. Factor in your increased productivity and voila, you save money on property maintenance and cleaning services as well. If you have a task-oriented job like being a credit repair affiliate or salesperson where you don't have to punch in a specific number of hours each week, then you keep even more cash by creating a realistic work-life balance.
This article was written for Grand Teton Professionals for Funding CEO. For Credit Repair Solutions and Support, please CONTACT US at 203-405-5629 or  EMAIL US at [email protected]. For Media Relations, please Contact: [email protected].
KWs: home business that really works, work from home business opportunities, credit repair affiliate program, successful home business, financial services franchise