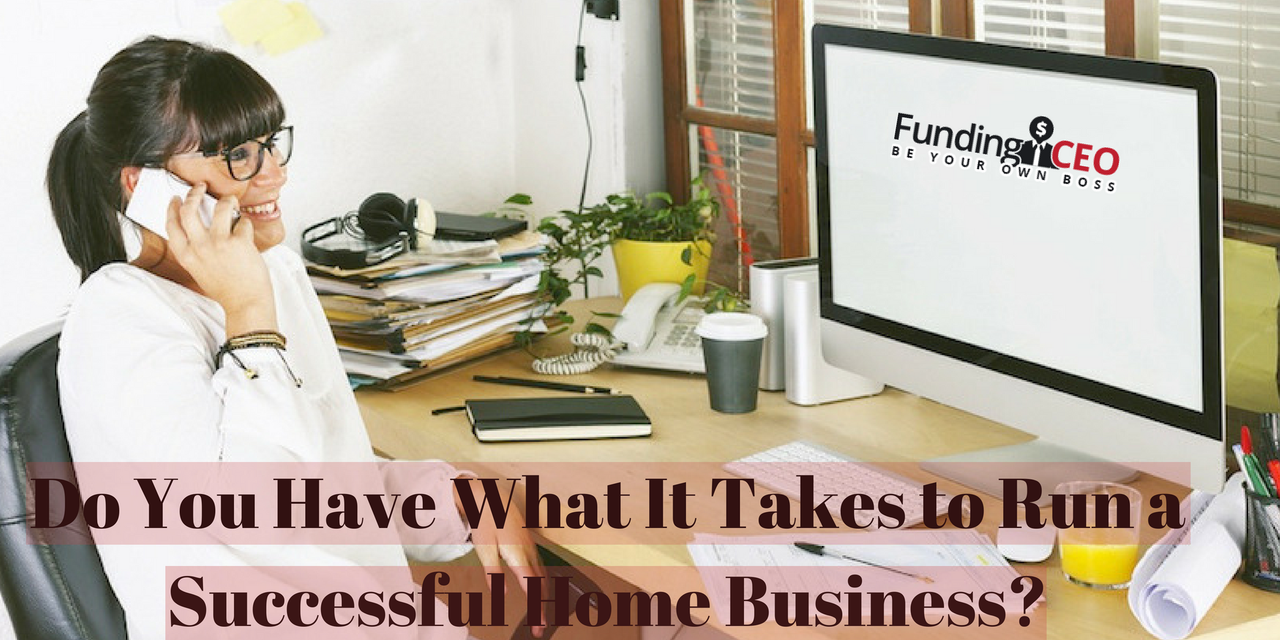 We've all wondered what it would be like to cut out our commute and start a small at-home business. Working from the comfort of your couch is not only more convenient but can also be very rewarding. According to USA Today, the average American spends over 200 hours per year traveling back and forth to their job. Commutes like that are both frustrating and bad for your health.
In fact, long drives to work do the following things to your mind and body:
Raises your blood sugar
Increases your cholesterol levels
Makes you susceptible to depression
Promotes anxiety
Decreases the quality of your life
Temporarily spikes your blood pressure
Affects your sleep patterns
Hurts your back
Creates a strain on your eyes
Fosters frustration
Reduces the time spent on building or maintaining quality relationships
Not only that but daily commuting to a job site costs you lots of money in the form of car payments, fuel, automobile maintenance, meals, and insurance premiums. Therefore, finding a legitimate work-from-home business opportunity is something that many people just can't pass up.
However, not all at-home business options are worth their salt, with many of them never delivering what's promised. This, unfortunately, has made most people apprehensive about the legitimacy of remote job opportunities. While some of the problems can be attributed to the validity of the work, or lack thereof, a lot of it is due to the fact that many people have no idea what it takes to successfully run an at-home business.
Certain skills are required to work from home regardless of what you do. It may be more challenging than you think, especially if you're unprepared. So, if you're considering a telecommuting gig, be sure you're up for the task by establishing the following 5 keys to at-home business success: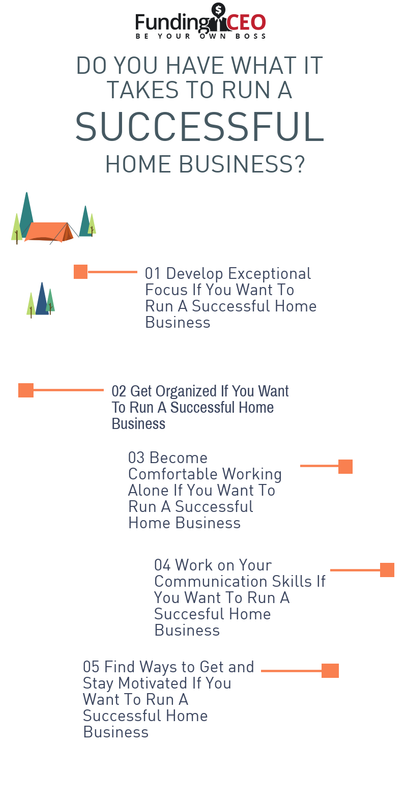 #1.Develop Exceptional Focus If You Want To Run A Successful Home Business.
Sounds of the television, email notifications, visitors, phone calls, and family members' chatter can fill your headspace while working from home. Unless you live by yourself and can easily ignore most distractions, it can be difficult to stay focused throughout your workday. Staying on task while working from home often requires more concentration than you're used to.
Running a successful home-based business requires you to develop laser focus. While distractions are also present at conventional workplaces, stopping to get snacks or signing on to social media for a minute can seriously reduce your attention span and make it more difficult to do your job. Since at-home business opportunities give you a chance to work at your own pace and define your earning parameters, it's important to stay on task as much as possible so you can benefit from your newfound freedom.
#2. Get Organized If You Want To Run A Successful Home Business
At work, we usually keep your desk nice and tidy, so we appear organized and capable to those around us. But at home, desktops tend to become cluttered quickly because we feel more comfortable and relaxed. It's better to bring those organizational skills with us when we transition to a remote position. This is especially important if you frequently have clients come over or take part in video conferences.
Furthermore, productivity is directly tied to the environment in which you work. Although a busy day makes it easy for things to get out of control, being organized means scheduling specific times to clean up, check emails, eat meals, and so on. You might also find it helpful to have a notebook or planner handy to jot down important information. Find what works best for your unique style and stick with it to stay organized.
#3.Become Comfortable Working Alone If You Want To Run A Successful Home Business
You may have gotten used to socializing with coworkers throughout the day but working from home means you spend a lot of your time alone. On the bright side, home-based work allows you to stay away from petty office squabbles, gossip, and workplace politics. It also helps you stay more focused on the task at hand, and you can always reach out to people you know when your social meter gets low.
Making that disconnect with your colleagues may be difficult at first, but most people get used to it eventually. Joining groups and scheduling time to visit with family and friends can help out a lot. Either way, you'll need to become comfortable with the idea of working alone to make the most of your efforts.
#4.Work on Your Communication Skills If You Want To Run A Succesful Home Business
Since you work from home and spend most of your time toiling alone, it may seem counter-intuitive to practice good communication skills. However, running a home-based business does not mean you'll never speak to another human being again. In fact, remote jobs often require you to talk on the phone, assist clients, send emails, and write letters. Forgetting how to effectively communicate can actually make your job more difficult.
It's important to take charge and become proactive about deadlines, requirements, and problems. Because you most likely represent an established company as a franchisee, successful communication, clarification, and clearly stated announcements make the whole machine work more efficiently. Regardless of what you do, adequate communication skills will never go out of style.
#5.Find Ways to Get and Stay Motivated If You Want To Run A Successful Home Business.
Self-motivation is perhaps the most difficult skill to learn when working remotely. Without the fear of being fired or getting caught playing games on your cell phone, your motivation can start to trail off. You may get tempted to do housework, talk to a friend on the phone, take a nap, or watch TV, but none of that is going to make you a successful home business owner.
Start by giving yourself hourly, daily, or weekly goals to achieve. Once you begin accomplishing those and start to feel productive, it will become easier to find a cohesive work-life balance. Be sure to keep your goals in line with the main objective, and make sure they are things that actually matter to you. Is it money? Is it freedom? Is it both? Define your ideal situation and keep your eyes on the prize.
Final Thoughts In Running A Successful Home Business.
So, do you have what it takes to be an entrepreneur and run a successful work-from-home business? There are hundreds of home-based business opportunities out there, so it shouldn't be hard to find something that works for you. If you find a job that allows you to make money by providing a service or helping others, then your chances of success are increased three-fold.
This article was written for Grand Teton Professionals for Funding CEO. For Credit Repair Solutions and Support, please CONTACT US at 203-405-5629 or  EMAIL US at [email protected]. For Media Relations, please Contact: [email protected].
KWs: home-based business, successful work from home businesses, small at home business, successful home business, work from home business opportunities